Delivering life changing, entertaining, and educational programing that empowers healthy collective and individual social change, self-transformation and a healthy relationship to place. 
With a cultural and historical narrative that is harmful to the positive self-image, identity, and actualization of Black and POC youth in mainstream American and global culture, there is an urgency to develop a new narrative, deliver outlets of expression, as well as tools of empowerment and healing. There is currently not a widely accessible curriculum specifically empowering local identity, Global Citizenship, Identity and Culture serving youth, young adults, and communities of Color.By fostering a healthy local and global identity across the African diaspora (wherever there are Afrikan/Black/ people), our communities and the planet at large can have a greater opportunity for all people to individually and collectively reach our highest actualization.
Noted Appearances, Presentations,
Training, and Performances
Singer/Songwriter, Poet, Cultural Community Worker, Educator,
Tai Chi practitioner and father, Jonathan "Santos" is an artist of many forms.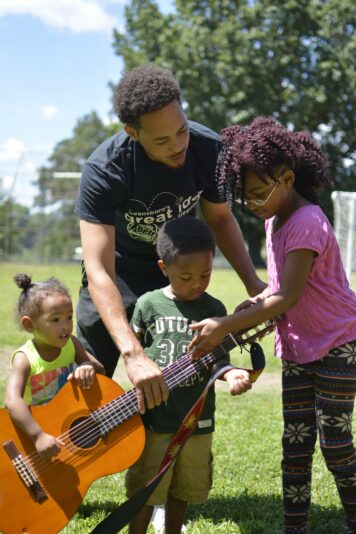 Jonathan Santos (Santos Soul) is a Poetic Soul Singer, Songwriter, and Cultural Organizer. Santos has been performing and culturally organizing through music, movement, and Edutainment nationally and internationally for the past 15 years. Based in North Carolina, U.S.A., Santos extends his journey aimed at "Collective Change Through Self-Transformation" with song, poetry, breath, and movement. His influences draw from the message music of Marvin Gaye, Bob Marley, Sam Cooke, Hip-Hop Culture, Spoken Word, R&B, and World folk music. His mantra is, "I'm Changing the World, by Changing Me!"
Santos is Cacique/Chief and founder of GlocalSoul Edutainment, an art-based business and empowerment platform officially started in 2014. Its mission is to deliver "Life Changing, Entertaining, and Educational Programing that leads to empowering healthy collective and individual social change and self-transformation."
As a performer, Santos continues to provide uplifting, empowering messages through a blend of soulful acoustic and electronic music stylings solo and with the SOULution Band Santossoul.com 
As a community advocate, Santos is a community organizer and facilitator utilizing his music to foster community development and change. Santos possesses a B.A. in Political Science from North Carolina Agricultural and Technical State University, and is also a Sifu/Instructor in Tai Chi, ChiGung, Meditation, and Gung Fu.